Ready to Get Professional Help from a Professional Organic Landscaping Company Near Hackettstown, NJ?
Landscape Specialist
We are professionally certified landscape specialists serving clients in Princeton, Pennington, Lawrenceville, Basking Ridge, Bedminster, Deal, Point Pleasant, and surrounding parts of New Jersey. Our knowledge of plant material, proper planting techniques, and plant maintenance, coupled with our commitment to the environment and the long lasting, personal relationships with our clients is what makes our company a great one. We have been servicing Princeton and the surrounding areas for over 15 years. Our roots in the community attest to the quality of our work and our guarantee of unsurpassed results with continued follow-up.
We offer our clients a three-year guarantee on specified plants, which no other company that we know of can have the confidence to do. We can do this due to the unprecedented success we have with newly planted material.
Our company not only prides itself in the beauty and quality of our work but in the care and respect we have for our clients' properties, health, and safety.
We realize that while working on your property we are guests in your home environment. It is evident our clients value this as their children play next to us as we garden, the elder in the house greets us as we arrive to hand them the newspaper, or the homeowner is knelt down gardening along side of us.
Fully Insured
Now, more than ever, it is so important that every one who works on your property is insured. Each and every member of our team is fully insured. Our employees realize their importance and know that the homeowner can look to them with questions or concerns. It is always nice to see the wonderful working relationship we have with our clients; this makes our job more rewarding and truly enjoyable.
Our team of employees really enjoys what they do each day and it shows in their work and positive attitudes. We love to "give back." Whether donating to a cause or volunteering to speak at an environmental commission workshop for homeowners, we realize the importance of giving back to the community and will continue to do so.
Our Princeton, New Jersey area location is searching for team members – Please contact us to find out more about our employment opportunities.
Meet Our Team
---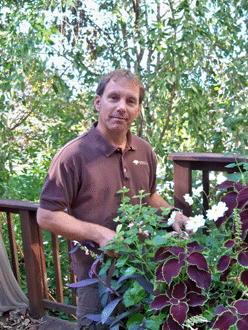 Richard McCoy, Principal
With over 25 years experience, education and training in the field of Landscape Design, Maintenance, and Installation, Richard is the visionary behind Richard McCoy Horticultural Services. His expertise, attention to detail, and ability to develop an instant rapport with clients is only a portion of what sets this company apart from others. With a strong commitment to client satisfaction and the environment, Richard's motto is "make the homeowner's wishes a priority and do the job right the first time to ensure customer satisfaction." In 2013 Richard became one of the first 27 original graduates of The Rutgers Organic Land Care Certification Program. With that he became a Rutgers Certified Organic Land Care Provider and New Jersey DEP Certified Natural Turf and Landscape Manager. Currently Richard is a member of the Rutgers Cooperative Extension Organic Land Care Working Group to form New Jersey's state standards for organic land care and the coordination of the five-day Organic Land Care Certification Course.
Richard works side-by-side with his clients and employees to design and construct the most distinctive and environmentally-friendly landscapes. His clients continually praise him for both his knowledge of landscaping and work ethic.
Richard has proudly worked with clients to show their gardens on The Garden Club of America Tour 2010 and has been a featured speaker at the Morris County Park Commission's Organic Lawn Care Seminars, Frelinghuysen Arboretum in Morristown, NJ, Stony Brook–Millstone Watershed Association, and many other Garden Clubs and associations throughout the state. He has hosted homes shown with the Princeton Environmental Commission's Green Home and Garden Tours and has contributed to the Sustainable Lawrence Green Everything yearly event. During the Fall of 2013, McCoy Horticultural Services welcomes The Pennsylvania Horticultural Society for a garden tour. In addition, Richard A. McCoy Horticultural Services Inc. Properties are utilized as field training for continuing education organic land care certification credits.
---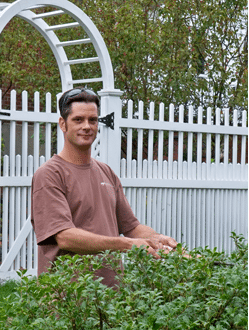 Josh Herremans, Landscape Team Leader
Josh comes to us after studying Biochemistry at the University of Colorado at Boulder. He literally brings a lifetime of experience in landscaping to our company. As a child, Josh's family operated a nursery where he worked for most of his life, and his knowledge of landscaping coupled with an intense work ethic makes him an excellent leader.
"Seeing a final project upon completion" is what Josh likes most about his job. His passion for natural elements gives him an unyielding commitment to the environment and a unique perspective on landscape and garden projects. Clients and co-workers alike enjoy working with Josh.
In his spare time, Josh enjoys snowboarding, hiking, fishing, rock climbing, archery, and martial arts.
---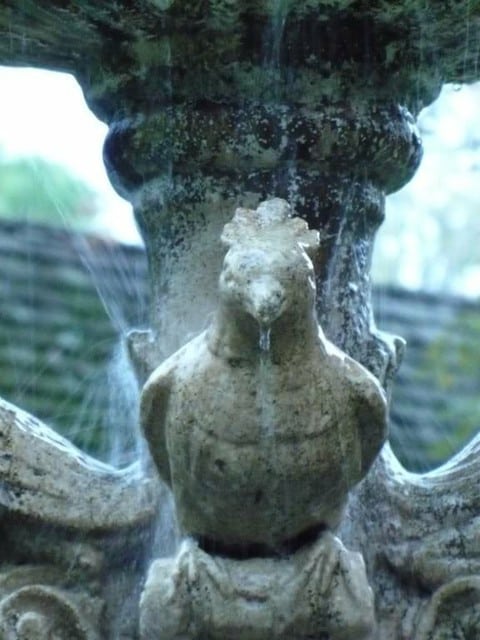 Robert Watrous, Landscape Architect
Robert Watrous enjoys designing landscapes that reflect the local character and culture, whether on a regional scale or a tiny courtyard scale. Robert's education includes a B.S. in Landscape Architecture from Cook College, Rutgers University, a semester of Urban Planning Graduate study, and numerous other courses in Wetlands and Stream bank design, Pond Design, Native Plants, and Deer Management Issues. Other influences include numerous tours of European gardens, three years in France and four years in Oregon.
Robert believes being away from New Jersey for a while helped hone his appreciation for the unique character of the New Jersey landscape. Robert's environmental and ecological approach to garden design is often balanced with a sense of whimsy. Some examples of Robert's work can be found on his web site: www.robertwatrous.com