All-Electric Mowing & Maintenance
We've officially begun our transition to electric maintenance equipment and are now offering all-electric mowing & maintenance services.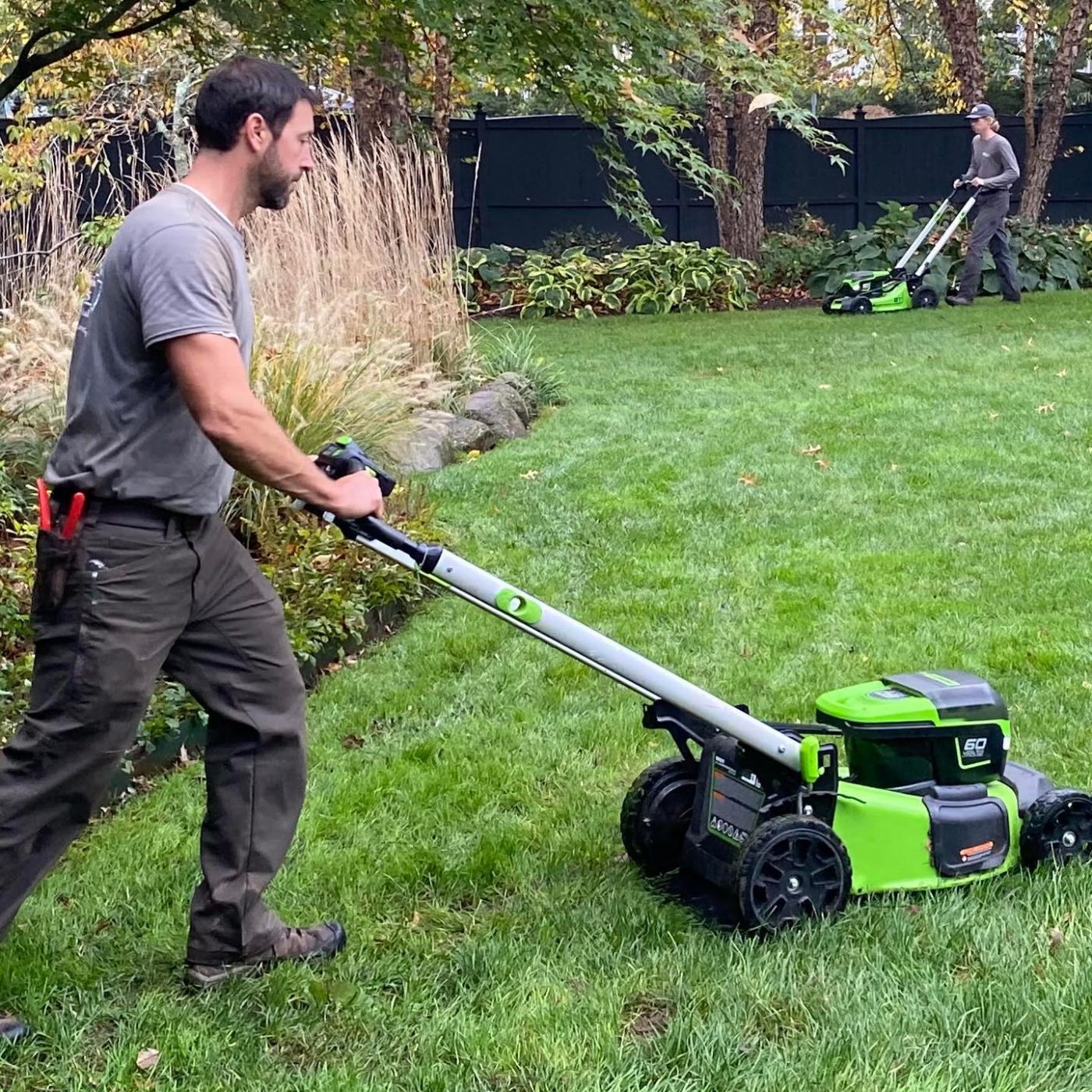 Quiet Land Care
The last thing you want during a quiet, peaceful moment of the week is to be interrupted by loud, droning mowers, blowers and maintenance equipment. Our electric-powered equipment takes down the volume of land care by a significant margin.
The Big Picture
With every property maintained with electric power, we incentivize a sustainable energy economy. For this progress to continue, client and company must walk together. We hope you to take this step with us.
Partnerships
To further our Green Industry Leadership position, we have recently partnered with The American Green Zone Alliance (AGZA).
The AGZA Initiative: "AGZA educates about the impact issues of current lawn and garden operations. We train and certify work crews on the safe and efficient implementation of the latest battery-electric equipment. We design, verify, certify, and celebrate quiet, low emission AGZA Green Zones® for cities, schools, golf courses, and commercial properties. Here's to healthy workers and peaceful communities."
With our partnership with AGZA, we have become New Jersey's first AGZA Certified Service Pro and are preparing to take another forward leap to serve you better.