Contact Information
Richard A. McCoy Horticultural Services Inc. is a premier gardening and organic landscaping company serving clients in Princeton, Pennington, Lawrenceville, Basking Ridge, Bedminster, Mantoloking, and surrounding parts of New Jersey. We have built the foundation of our business on building honest relationships with our clients and we invite you to find out what our clients are saying about us!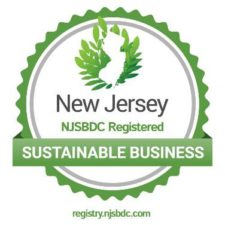 Referrals
Rik and I have worked together for nearly 10 years. It has been a wonderful relationship, and I can't imagine landscaping our property without him. He excels at maintenance, and I am totally confident in leaving things in his hands when we are away. He has a great knowledge of plant material and a wonderful flair for design. His ethics of hard work and honesty are very refreshing, not to mention his great sense of humor….a must for anyone with whom I work. I work a great deal in the garden and love sharing it all with Rik. I could highly recommend him to anyone…..if they were worthy of his talents.

Scott Tapp, Bartlett Tree Experts-Local Manager, New Jersey

I began working with Richard A. McCoy Horticultural Services in the Princeton area in 2006. Working together at several premier properties I quickly saw that Rik was equally concerned with the health of the plants at each property as he was with the natural approach to the plant health care program being performed there. He shares the same commitment to environmental stewardship and providing a sustainable, naturally healthy landscape as Bartlett Tree Experts does. It has been my experience that Rik and his crews pay attention to the smallest of details and are a pleasure to work with at even the most demanding of clients.

Richard A. McCoy Horticultural Services is far ahead of their competition by being able to look at plant health in a holistic manner. That means taking into account the site conditions and other factors in an attempt to treat the actual problems, rather than the symptoms as most do. Please don't hesitate to call then if you are looking to make a change from the 'run of the mill' services that seem to be everywhere today!

Scott Tapp, Bartlett Tree Experts-Local Manager, New Jersey Certified Tree Expert
President of the New Jersey Arborists/International Society of Arboriculture Chapter (2010-2012)

Bill and Linda S., Princeton, New Jersey

The answers for customers' frequently asked questions will appear hear. This is filler content. The text in this Richard A. McCoy Horticultural Services Inc. has provided us with full service organic lawn care and seasonal plantings. We have been extremely pleased with the in-depth knowledge of plant material and creative landscaping design that has enhanced the beauty and tranquility of our property. In addition, the imaginative and sensitive seasonal arrangements in containers around the pool and front entrance are a source of enjoyment throughout the season. The company personnel are conscientious, efficient, productive and reliable. The coordination with outside contractors is exemplary and the property management oversight are further reasons why we highly recommend this firm.

Ben Fieman, Landscape Architect, Lenox, MA.

Having worked together on one of Princeton's premier properties together for over ten years, it is a testimony to the high quality of workmanship and professionalism that Richard A. McCoy Horticultural Services offers. All landscape projects evolve through a period of growth and decay and the ability to resolve the ongoing projects that present themselves separate the experts from the inexperienced. In addition to having the full capability to deal with hardscape issues such as masonry, carpentry, and drainage projects, Richard has a passion for plants. In my career working with landscape contractor's and grounds supervisors, his in-depth understanding for the vast palette of plant selections, and as important, an understanding for the needs and growing requirements for each plant selection to flourish, set him apart. All homeowners want to see as many of those 'magic moments' in their properties as possible, and Richard has the knowledge, experience and works to a high degree to achieve this.

Constance W., Princeton, NJ

My yard is proof that Richard A. McCoy is an expert horticulturist. He is a highly skilled and knowledgeable professional who listens to my needs and offers appropriate recommendations. From "Spring Clean-up," throughout the summer and into the fall, my yard looks wonderful. Richard A. McCoy has a pleasant and agreeable manner. His services are of the highest quality.

Collaborative Law Practice Group, LLC, Hillsborough, New Jersey

I have utilized the services of Richard A. McCoy Horticultural Services Inc. from the inception of the building of my home. He graded the landscape, planned the design and has cared for our lawn from the beginning. It has been clearly apparent that Richard's plantings, advice and care has afforded me the most beautiful and healthy lawn in our new development. In fact, the builder had to replace approximately 20 semi-mature trees that did not survive even though Richard had forewarned him that the root balls were planted too deeply and this would likely cause their demise. I can't say enough about the organic approach and Richard's team's professional response and care.

Josh Herremans, Team leader

With 20 years experience working for various landscape companies, I feel we are one of the first companies to complete the work correctly. The results of the gardens speak for themselves.

Barry Draycott, Pres, Tech Terra Organics

I have known Richard McCoy for 10 years. From the start I was impressed with his work. His attention to detail and concern for the environment are exceptional.

McCoy Horticultural Services has worked hard with Tech Terra Organics to develop individual lawn and shrub care programs for his clients. It is always a pleasure to see the properties he maintains because the plantings are beautiful and healthy. Rik always strives for perfection and it shows in his work!

Chris S., Princeton, NJ / Chicago, IL

Richard McCoy transformed my garden into a shady bower. I was a veteran of two landscapers, who had promised much but over a season or two delivered little, since the majority of the plants they gave me refused to thrive. Rik has a feeling for plants like an excellent school teacher has a feeling for children. he knows what a plant needs and what a spot in the garden needs, and he always finds a match. He has a deep understanding of plants and a beautiful eye to boot. And, he is scrupulously honest. I never questioned a bill.

The Riverview Garden Club had the pleasure of having guest speaker Richard McCoy attend a monthly meeting to share his expertise about shade gardening. His lecture and slide show addressed many of the members' concerns for creating "a beauty bloom" area in their yards while offering numerous ideas for varying landscapes. Growing moss throughout the shaded garden areas was just one unique idea which had been introduced as a fabulous venture. Mr. McCoy provided the members with advice for their own future yard planning and gave us a wealth of information to take home and read. It was a most informative evening enjoyed by all.
Career Opportunities
We Are Hiring!
You have aspirations and dreams of building an appreciated career in landscape/horticulture filled with value and purpose. We have your opportunity.
We are searching for enthusiastic team members who believe that our environment is more than just a place to live and that being a steward of the land has true value. We are an industry-leading ecological/organic land care company looking for individuals who believe in our dedication to ecology and creating safer environments for families, pets, pollinators, birds, and other native creatures.
At Richard A. McCoy Horticultural Services Inc., we are certain that our work is essential for the betterment of our world. Our wish for you is that you will join our team, build your career around our shared beliefs and grow with us personally and professionally. Become an essential steward of the land or as we at McCoy Horticultural say, an Ecological Land Care Expert.
Benefits include paid holidays, vacation & sick days, retirement savings, company supplied uniforms, and paid professional development.
Become an Ecological Land Care Expert
Current Openings
Organic Land Care Apprentices/ Field Technicians – No experience necessary to apply:

Work duties include:

Lifting/ planting of trees and shrubs and perennials

Mulching

General property/garden maintenance (lawn mowing, edging and weeding)

Organic applications to lawns

Organic flea, tick and mosquito applications

Stone work related installation

Pruning trees and shrubs

Light shop and vehicle maintenance

Assisting the Team Leader with routine daily tasks

Learn and grow to earn promotion to Team Leader

Organic System Applicators/ Technicians

Organic System Applicators/ Technicians – No experience necessary we will train you.
OR
Organic System Applicators/ Technicians – Minimum – 3+ years' experience preferred in turf and ornamental applications with current pesticide license.

We welcome your background as a conventional synthetic applicator/technician. Your experience will be very helpful in minimizing your learning curve to an Organic Field Applicator/Technician. We appreciate that you are looking to remove yourself from being exposed to harmful synthetic chemical applications.

Minimum Requirements:

Minimum 3 years in turf and ornamental applications

Excellent customer relationship skills

Experience with efficient applicator best practice

Self-directed and detailed with good organizational skills

Ability to drive landscape truck and trailer

Proficient in plant an pest identification

Proficient in early identification of turf pest and disease

NJ category 3a, 3b and NJ Certified Fertilizer Applicator

Work Duties Include:

Organic Turf and Plant Health Care applications

Organic flea, tick and mosquito suppression applications

Taking and recording soil samples

Open communication with owners and management to constantly refine our programs and procedures

Head Gardener/Land Care Maintenance Team Leader

Head Gardener/Maintenance Team Leader – Minimum 5+ years' experience preferred

Some work duties include:

Lifting/ planting of trees and shrubs and perennials

Mulching

Ability to lead of a team of 3-5

Training of team members in the practice of organic/ecological land care

General property/garden maintenance (lawn mowing, edging, weeding etc.)

Working with owner and team leaders to grow the company

Disseminate and uphold standards, values and mission of the company

Learn and grow to earn promotion to department head and or other management position

Minimum Requirements:

Bachelor's Degree in Horticulture or field work equivalent

Minimum 5-7 years landscape and perennial/general gardening experience

Minimum 2-3 years in landscape team leadership role

Experience with efficient, detailed high end estate property management

Self-directed with good organizational skills

Ability to drive landscape truck and trailer

Must be familiar with and practice proper pruning techniques

Must be familiar with all phases of general landscape maintenance: weeding, deadheading, mowing and related equipment use and maintenance

Proficient Plant Identification (familiarity with native species a plus)

NJ category 3a, 3b and NJ Certified Fertilizer Applicator

Planning of decorative, annual, seasonal plant containers to include: creative plant combinations, planting and maintenance of plants
"If you can imagine it, you can achieve it. If you can dream it, you can become it."
American writer William Arthur Ward, 1921 -1994