Our environment persistently shows her resilience. But for how long?
The problematic methodology of conventional landscaping has been left unrestrained and otherwise ignored and must be unwound. This unwinding starts with you. By choosing Richard A. McCoy Horticultural Services Inc., your support of our environmentally-friendly practices serves as a role model to all communities as an imperative call to action, not only to create a sustainable environment, but for the health of ourselves, our families, our pets, and the future of our planet.
Problems Associated with the Methodology of Conventional Landscaping
Nature doesn't cause landscape problems – humans do.
Problematic landscape areas are created by the improper design and utilization of a designated space. These sites tend to be defined by the general lack of consideration for one or more crucial steps in the design and implementation process: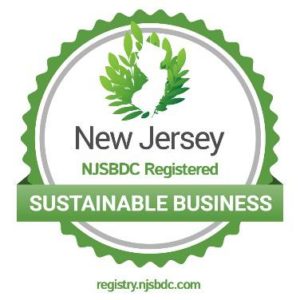 Soil – the chemical and textural properties of the soil and, perhaps even more importantly, the biological makeup of the soil, are typically overlooked.

Plant selection – the selection of plants based on beneficial ecological value (calling in native pollinators, beneficial parasitic insects, building of soil structures and carbon sequestration) or detrimental impacts (aggressive, invasive tendencies lead to native habitat loss/fragmentation, soil erosion and degradation) tends to be disregarded. Other aspects that are not acknowledged are cultural suitability/adaptability of a plant, and plant size at maturity.

Implementation & Maintenance – A host of antiquated, less than acceptable planting practices are unfortunately commonplace today, followed by substandard pruning, over-mulching, and the indiscriminate use of synthetic herbicides, pesticides, fungicides, and fertilizers.
Over the decades, these antiquated practices have caused irreparable damage to the detriment of unsuspecting customers. They've also caused great harm to the general public and professionals alike who handle and apply hazardous materials without proper training or protection.
Our Story
McCoy Horticultural is a leader in the green industry. Our practices are ecologically friendly and add value to your property.
"Committed to Superior Quality and Environmentally Responsible Practices"
Richard A. McCoy Horticultural Services Inc. was established in 1995 with the vision of providing high-quality artistry and customer value through a clear and present resolve for proper plant placement and a plant's cultural needs. With this modest idea, we've evolved into a green industry leader in the rapidly emerging segment of ecological horticulture/organic land care.
In 2005, we began our full transition toward organic and ecologically mindful systems as awareness grew around the dangers of using synthetic chemicals for landscape maintenance. This shift in approach has since opened up an entirely new realm of landscape alternatives for us, and has helped increase property value for our clients.
As we grew closer to nature and her ecosystems over the years, we became more aware of the irreversible damage invasive plant species cause to the ecosystems of our planet, as well as the significant role that native plant species play in the ecology of our landscapes and how interconnected humans are to native plants and keystone insects. (As our indigenous plant populations dwindle, so do our keystone insects). It is this scenario that resulted in our preference for native species in our designs. Simply stated, remove too many of the keystone building blocks of ecology, and the end result will not be a favorable one.
We realized the impact that the aforementioned inappropriate landscaping practices pose to people, pets and our ecosystem. It became evident that a paradigm shift was needed. We decided to toss away the industry blinders of conventional landscape design and mundane maintenance practices and define our mission: "Committed to Superior Quality and Environmentally Responsible Practices."
Richard A. McCoy Horticultural Services Inc. continually seeks to discover and utilize native plant species that will ecologically outperform the common overused invasive plant species without compromising the client's aesthetic priorities. Our expertise in plant health also guarantees a decrease or elimination in plant losses. We utilize organic alternatives to synthetic chemical treatments without compromising our high standards of integrity and quality.
Since our 2005 transition to organic and ecological systems, Richard A. McCoy Horticultural Services Inc. has emerged as a premier leader in ecological horticultural practices in New Jersey. With a steadfast commitment to organically managed turf systems, plant health care and organic flea, tick and mosquito applications, you can be assured that you will have a beautiful, functional, ecologically impactful, and self-sustaining landscape. We offer a rare, potent combination of sustainable landscape services that few, if any landscape companies, dare or care to offer. In an industry that is very slow to embrace change, we are the game changers. We are different. We are the true and distinctive leaders in the way landscapes will be cared for in the future servicing your families, pets and the environment responsibly.
Thank you in advance for putting your trust in Richard A. McCoy Horticultural Services Inc..
We look forward to the opportunity to serve you and ecologically improve your property.
Meet Our Team
---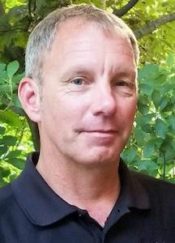 Richard McCoy, Principal
Richard is a 30-year green industry professional. He is the visionary behind Richard A. McCoy Horticultural Services Inc.. which he established in 1995. His expertise, attention to detail, and ability to develop an instant rapport with clients is just the beginning of what sets this company apart from others. McCoy Horticultural has been offering environmentally and sustainably responsible, fine-gardening design, installations, maintenance and organic lawn care since 2005. With a strong commitment to client satisfaction and the environment, Richard's motto is "make the homeowner's wishes a priority and do the job right the first time to ensure customer satisfaction."
---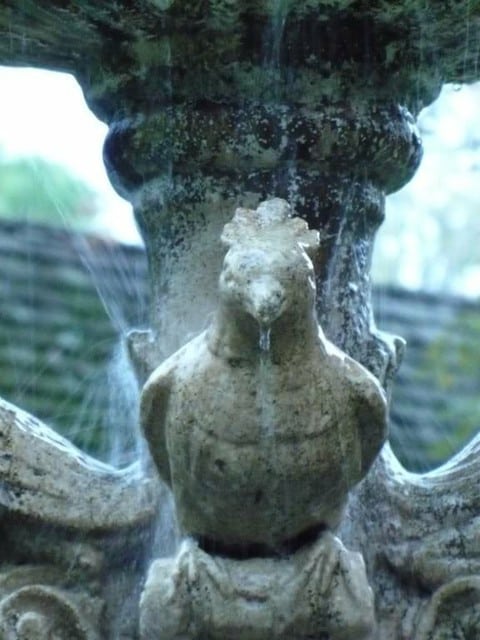 Robert Watrous, Landscape Architect
Robert Watrous enjoys designing landscapes that reflect the local character and culture, whether on a regional scale or a tiny courtyard scale. Robert's education includes a B.S. in Landscape Architecture from Cook College, Rutgers University, a semester of Urban Planning Graduate study, and numerous other courses in Wetlands and Stream bank design, Pond Design, Native Plants, and Deer Management Issues. Other influences include numerous tours of European gardens, three years in France and four years in Oregon.
Robert believes being away from New Jersey for a while helped hone his appreciation for the unique character of the New Jersey landscape. Robert's environmental and ecological approach to garden design is often balanced with a sense of whimsy. Some examples of Robert's work can be found on his web site: www.robertwatrous.com